RaceChip RS Tuning Box With App Control for Audi A4 (B7)
RaceChip RS.
Up to 25% more power & torque
Includes a 1-year engine warranty*
With optional app control via smartphone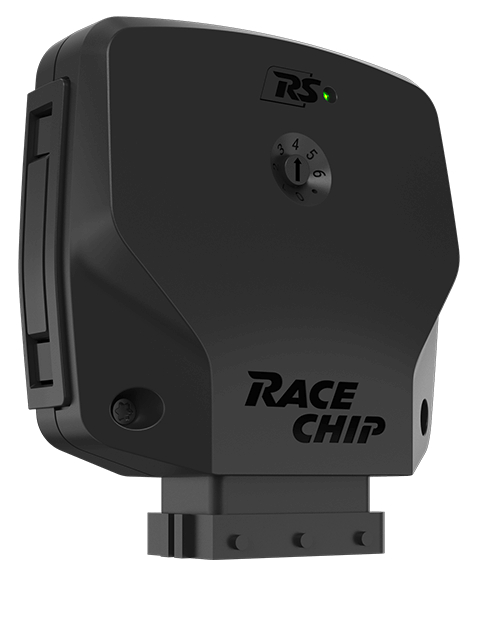 Solid performance and high quality
The base chip. Latest hardware coming from the automotive industry, engine-specific adjustments, and comprehensive services offer the perfect package to chip tuning first-timers.

Fine tuning is the key!
RaceChip RS comes to you with the right mapping for the engine in your car. You can also choose from 6 fine tuning mappings via the rotary control on the front side in order for the chip to gradually better fit the engine's performance and characteristics.
6 fine tuning mappings

 for a gradual custom-fit

Perfect adjustment

 to your wishes
More performance via smartphone
The app control option is available for the RaceChip RS. Use your smartphone to choose between 3 tuning modes from the RaceChip app; Efficiency for saving fuel in urban traffic, Sport for improved mid-range flexibility on open roads, Race for maximum performance. The RaceChip RS can also be deactivated via the app.
*Engine warranty RS:
Warranty period: 1 year
Indemnity: 2,400 GBP
All major engine components covered
Max. reading: 60,000 miles
Max. vehicle age: 5 years
Applies even if manufacturer's warranty has expired
Availability
Most of our RaceChip products are stocked and ship within 2 working days. To make sure you're not hit with unexpected delays, please email us at shop@carthrottle.com
Shipping and Returns
All car parts are sent via a tracked delivery service or courier, depending on the size and weight of the shipment.
Shipping to the UK can vary depending on manufacturer, but we advise customers to expect delivery of their order within 3-5 working days.
If you aren't happy with your order for whatever reason, you are able to make a return within 30 days of purchase for a full refund. To find out more about our returns policy, visit our returns page
Audi A4 (B7) aftermarket parts and accessories